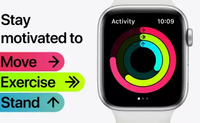 Three Activity Metrics
The Apple Watch SE displays Activity rings that let you know how much you moved, exercised, and stood using three simple metrics. With this data, you'll be encouraged to have some healthy competition with friends and family. You can also enjoy awards and personalised coaching.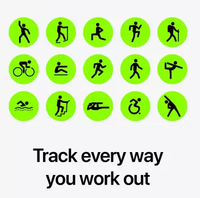 Easy Access
With the Apple Watch SE, you can simply raise your wrist to view metrics regarding laps taken, cadence, calories burnt, heart rate, and more. It features an always-on altimeter that allows you to view real-time elevation changes when you climb down or up.
Timely Reminders
With the Apple Watch SE, you can get timely reminders to wash your hands. When the noise level goes too high, you will receive a gentle tap. It brings you the Breathe app to give you the space to take care of your well-being. You can also track your menstrual cycle with the Apple Watch SE strapped to your wrist.
Siri
With access to Siri, you can get instant help and access to endless information. You find the nearest cafes, your to-do list for the next day, and so on. Siri will also help translate various foreign languages for you.