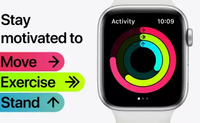 Stay on Your Feet
With the Apple Watch SE, you can access Activity rings that provide metrics regarding your movement throughout the day. It makes use of three metrics, such as Move, Exercise, and Stand. With personalised coaching, awards, and competitions with friends, and family, you'll be motivated to stay active more often.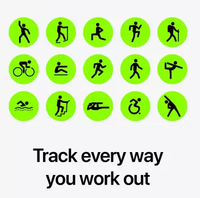 View Your Progress Conveniently
Simply raise your wrist to view important metrics, such as calories burnt, pace, distance, heart rate, and more. Thanks to the always-on altimeter, you can also check to see if there are any changes to the elevation (in real-time) while you run up or down.
Siri Assistance
The Apple Watch SE gives you access to Siri so that you can find good-quality restaurants near you, your schedule for the next day, the name of a song that you just heard, and so on. Siri can also be used for foreign language translations.