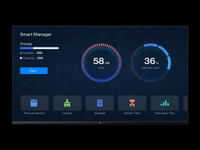 Smart Manager
This OnePlus TV's Smart Manager offers a number of enhancements for a smart and durable TV experience. Your system speed can be fully increased, storage space can be immediately made available, and much more easily. Additionally, the amazing Remote Diagnosis offers a fresh, innovative solution to accurately pinpoint and fix problems while saving you time.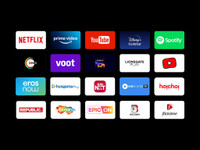 Oxygen Play 2.0
With this TV you can seamlessly access popular channels and trending video-on-demand entertainment in one accessible place with up to 17 interesting content providers.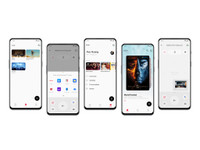 OnePlus Connect 2.0
With OnePlus Connect 2.0, you can manage, connect, and share your content extremely effectively. Additionally, accessing and controlling content is incredibly simple thanks to a straightforward interface. You can access OnePlus Connect 2.0 without a data or Wi-Fi connection, making your entertainment immaculately smooth.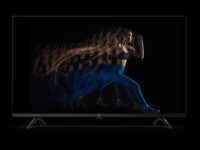 AI-powered Gamma Engine
Thanks to the sophisticated Gamma Engine, which intelligently adjusts the image for crystal-clear content and maximises display quality, every scene comes to life. Moreover, fast-moving pictures are heightened for silky-smooth, lifelike motion on this TV thanks to MEMC technology.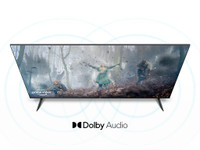 Immaculate Dolby Atmos
This TV's robust speakers can provide up to 24 W of high-definition audio, allowing you to groove to your preferred content. In addition, every scene immerses you in a world of crisp acoustics thanks to Dolby Audio.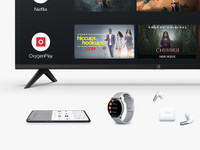 Stupendous Connectivity
For smooth connectivity, you can easily sync to your OnePlus device. With Smart Volume Control and Sleep Detection, the OnePlus Watch keeps you in charge and puts the OnePlus TV 55 Y1S Pro to sleep when you do. Additionally, you can enjoy quick and seamless pairing with any OnePlus Buds device.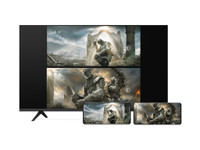 Effortless Casting
You can leverage built-in support for DLNA, Chromecast, and Miracast for a seamless streaming experience. Additionally, with dual-band Wi-Fi and an ultra-stable 5 GHz, casting and streaming can happen rapidly and effectively. Furthermore, you can easily mirror your favourite content from your tablet, laptop, or phone on the big screen and watch this content with your family.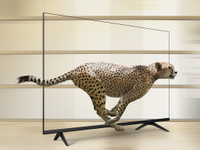 Bezel-less Design
The sleek, bezel-less frame is expertly built and provides a gripping visual experience. Additionally, the quality design captivates your attention and your imagination from edge to edge.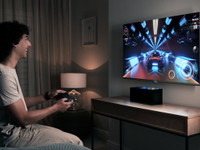 Android 11 Experience
Opening specific gaming applications or just connecting your game console via HDMI activates ALLM (Auto Low Latency Mode). Furthermore, the powerful 64-bit CPU offers superior speed for quick navigation and loading times.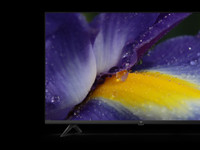 Exceptional 4K Display
With up to 8.3 million pixels and a 4K UHD Display, you can enhance your watching experience. You can experience incredibly realistic image quality with exceptional detail and dramatic contrast thanks to an HDR10+ certification coupled with HDR10 and HLG capabilities.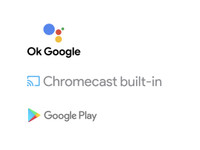 Unlimited Entertainment
Enjoy Google Assistant, Google Play, and Chromecast with native support, and take advantage of all the user-friendly features and family-friendly content you adore. Google Assistant, which is also a feature of this TV, gives you voice control over all of your entertainment.