Customized energy control with a 5 Step mode
5 step Convertible Cooling
Save energy, but still stay cool. 5 Step mode* uses customized compressor operation from 40% to 120% which control energy consumption.It lets you cool more efficiently when it's not too hot outside or just save energy and money at any time,so you don't have to worry about the electricity bills.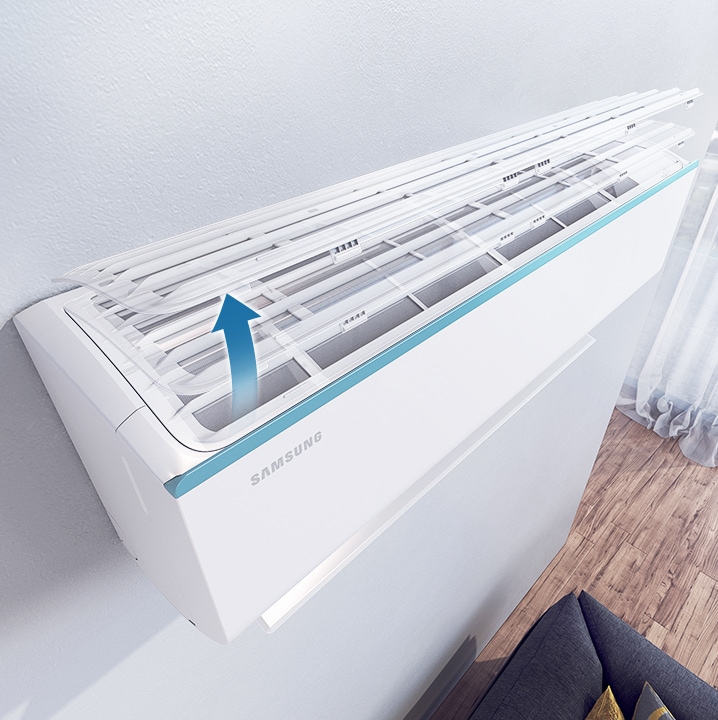 Easy to clean filter
Easy Filter Plus
Keep your air conditioner working efficiently with less effort. The Easy Filter Plus is located outside, on the top, so it can easily be taken out and cleaned. Its dense mesh keeps the Heat Exchanger clean.

Simply cleans itself – automatically
Auto Clean
When the air conditioner is turned off the Auto Clean function automatically runs a fan to remove dust and moisture in the heat exchanger. So it stays clean and dry, which prevents the growth of bacteria and mildew.